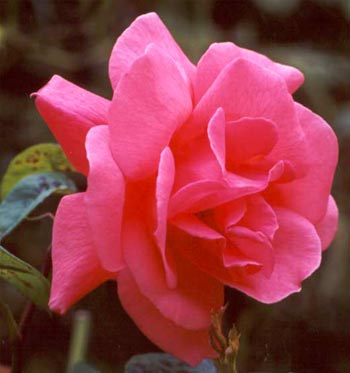 And he asked him, What is thy name? And he answered, saying, My name is Legion: for we are many.
Mark 5:9
I use the term social & viral marketing to refer to what I do: contagious, organic marketing. But there are a myriad of other words and phrases people use to describe it.
Buzz Marketing
Buzz is a kind of discussion among people — excitement, hype, or anticipation about a product or service. Buzz refers both to the execution of the marketing tactic, and the resulting communication that is created. This term is used often by those who use the term "word of mouth marketing".
Word of Mouth Marketing
Wikipedia says word-of-mouth marketing encompasses the other forms of marketing mentioned here, including buzz, blog, viral, grassroots, cause influencers and social media marketing. This is probably the most common term and it is used to describe any form of marketing that results in individuals talking (unpaid) to each other about a product or service.
Social Media Marketing Marketing
Social media marketing specifically refers to the usage of social media websites and platforms for marketing purposes. Social voting sites like Digg, Reddit, and StumbleUpon are used as well as social networks like Facebook and MySpace. Social media marketing also occurs through various social media platforms like blogging and microblogging.
Viral Marketing
This is my favorite term. It refers to the creation and "seeding" of pieces of content into social networks (not just of the online, Facebook variety) with the intent and goal that they are then passed on from person to person, without paid media.
Link Baiting
Link baiting is a term popular with search marketers and it describes a tactic of creating content designed to attract incoming links to a site, to boost its organic search rankings. The content is often controversial and can be specifically targeted to individual bloggers or communities the marketer wishes to obtain links from.
Guerrilla Marketing
Guerilla marketing is a technique whereby buzz is created through low-budget (often high-risk or legally ambiguous) public-space tactics. It typically relies on targeting people where they do not expect to be targeted, such as their morning commute, and as such contains the danger of becoming annoying.
Stealth Marketing
A form of guerrilla marketing, stealth marketing (also called undercover marketing) is a kind of astroturfing in which actors are hired to pretend to be brand or product fans and talk it up to unsuspecting people.
I'm sure I missed a few terms here, what words do you guys use to refer to this type of marketing?